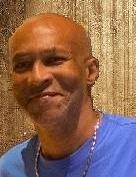 CENTRALIA — Rodney James Thomas, better known as Zeke, 63, of Centralia, passed away Friday, January 20, 2023, at SSM Health St. Mary's Hospital in Centralia.
He was the oldest of 4 children born to Ronald J. and Julia (Moore) Thomas on November 9, 1959, in Centralia. He married Nancy Kreamalmeyers and they later divorced.
Rodney leaves to cherish his memory, his mother: Julia Thomas of Centralia; brother: Seth Thomas and Rosalyn of Centralia; sisters: Pamela Thomas of Houston, Texas and Marlena Burton of Carbondale; his children: Josh, Nathan, Isaiah, Sidney, Rodney Jr. and Jalen; five grandchildren; several nieces, nephews, cousins and many friends.
He was preceded in death by his father: Ronald, grandparents: JT and Izetta Thomas and Leo and Julia Moore, brother-in-law: Craig Burton, and several aunts, uncles and cousins, recently Tim Norris.
Rodney was a graduate of the Centralia High School Class of 1977 and they all remained close. He worked for years at Graphic Packaging. He was an avid sports fan, the Dallas Cowboys, NASCAR and any sports that he could talk about. He played for CHS and held the record for the best Free Throw shooter for years. During his illness, he was always happy to go out and eat with his buddies.
Rodney will be greatly missed and was loved by many as he never met a stranger.
A visitation will be held from a.m. to 1 p.m. Thursday, January 26, 2023, at the Sutherland-Garnier Funeral Home in Centralia.
A graveside service will follow at 1:30 p.m. at Elmwood Cemetery in Centralia with Pastor Jonathan Urshan officiating. In lieu of flowers, memorial donations may be made to the First Apostolic Church in Centralia and will be accepted at the Sutherland-Garnier Funeral Home at 235 North Sycamore Street Centralia, Illinois 62801, 618-532-3523, who is honored to be of service to the Thomas family.
Online condolences may be made to the family by visiting sutherlandfuneralhome.com and the Sutherland-Garnier Funeral Home Facebook page.