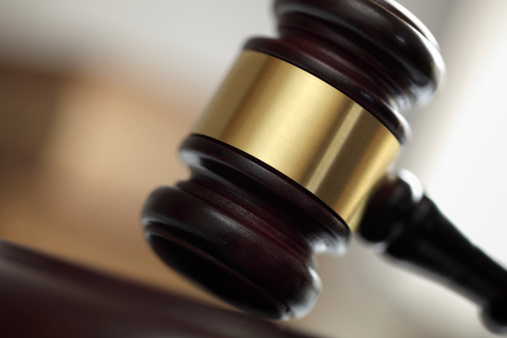 ILLINOIS (IRN) — The state of Illinois is expected to ask for an expedited review by the Illinois Supreme Court after a temporary restraining order was upheld against Illinois' gun ban on behalf of 866 plaintiffs that sued in Effingham County stands.
Attorney Thomas DeVore won a TRO Jan. 20. The state appealed. The Fifth District Appellate Court of Illinois on Tuesday dismissed three procedural counts DeVore brought against the law, but upheld the count alleging a violation of equal projections under the law because it exempts certain employees of law enforcement and security sectors from the new ban.
"One, this is not about [police] training, it has nothing to do with training, it doesn't make any sense," DeVore told The Center Square. "And to the extent it is about training, we have a right to then seek that training as well as citizens and not lose our right to purchase and possess and not register these weapons."
The Illinois Attorney General's office said it will seek the Illinois Supreme Court's review of the ruling on an expedited schedule.
"The Protect Illinois Communities Act is an important tool in what must be a comprehensive approach to addressing gun violence throughout Illinois, and we remain committed to defending the statute's constitutionality," a spokesperson for Attorney General Kwame Raoul's office said.
State Rep. Maura Hirschauer, D-Batavia, fought to get the law passed and said she's still positive despite the setback.
"We've been expecting kind of any twist and turn that can come so I feel really confident that we have passed the best bill that we possibly can and our attorneys are ready to fight it," Hirschauer told The Center Square.
The TRO remains in place only for the 866 plaintiffs as the case progresses in Effingham County circuit court, but it could be extrapolated elsewhere.
"That opinion would be binding on every circuit court in the state that might choose to consider this issue," DeVore said.
There is a pending ruling on a TRO request in a White County state-level case DeVore filed on behalf of nearly 1,700 plaintiffs. In a separate state-level challenge in Macon County brought by state Rep. Dan Caulkins, R-Decatur, a hearing is set for Friday.
"Generally, I've been told judges don't like to go against another judge in the same circuit so hopefully we get a positive response from the judge," Caulkins told The Center Square.
Separate from the state-level lawsuits, there are several federal cases pending that challenge Illinois' ban on certain semi-automatic firearms and magazine capacities, as well as the gun registry that begins Oct. 1.