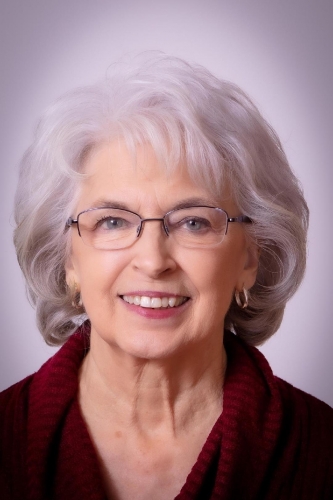 SALEM — Carol L. Schwartz, 73 of Salem, Illinois passed away Sunday, January 29, 2023, at St. Luke's West Hospital in St. Louis, MO, surrounded by her family.
Born September 12, 1949, in Centralia, Illinois, she was the daughter of Vurl and Anna (Roux) Easley who preceded her in death.
A Celebration of Life service will be held at 1:30 pm Saturday in the chapel of Sutherland – Rankin Funeral home, P.O. Box 97, 310 N. Broadway, Salem, IL 62881 618-548-1234, entrusted with the family's care. The family invites you to gather with them for a time of visitation from 11:00 am until the service hour at the funeral home. The family suggests memorials be made to First Christian Church, FOP Lodge 333 Salem Shop With A Cop, or to the donor's choice.
Carol is remembered by her family as a premier cook and outstanding hostess that loved to entertain. She enjoyed traveling with her husband and was a loving wife, mother, and grandmother. She will be remembered for her kind, loving, and generous ways. She was a faithful member of First Christian Church in Salem, the PEO-Philanthropic Education Organization, the Salem American Legion Auxiliary, and The Girls of '67.
She was married on September 21, 1968, in Salem to Eddie P. Phillips and they later divorced. She then married Michael "Mike" Schwartz on August 21, 2004, in Marion, Illinois and he survives.
Also surviving are her children, Craig Phillips of Salem, Lori Martin and husband Jeff of Salem, and David Schwartz and wife Sonjie of Carterville, Illinois along with grandchildren Blake Phillips and wife Cassie Phillips, Brooke, Delaney, and Shelby Martin, Payton Phillips and David Schwartz II and wife Tess, and Kasey Schwartz. Also her great-grandchildren Sloane and Blake Schwartz. Also left to mourn her passing are her siblings Harry Easley and his wife Connie of Nashville, IL, Rob Easley and his wife Terri of Salem, IL, and Tom Easley of Freeport, Illinois.
In addition to her parents, she was preceded in death by one brother, Carl Easley.