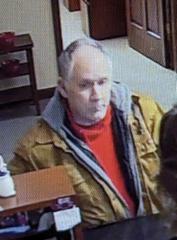 ZEIGLER — The Zeigler Police Department Wednesday announced that the suspect wanted for the armed robbery of Southern Illinois Bank in Zeigler Tuesday morning has been found and is in custody.
Police had been looking for the man since the robbery happened and canceled a public alert Wednesday. The suspect fled the scene after robbing the bank.
We hope to have more details when they are made available to us.